The 18th Martin Luther King Jr. Program
Sponsored by the First Parish UU, Social Justice Programs Team.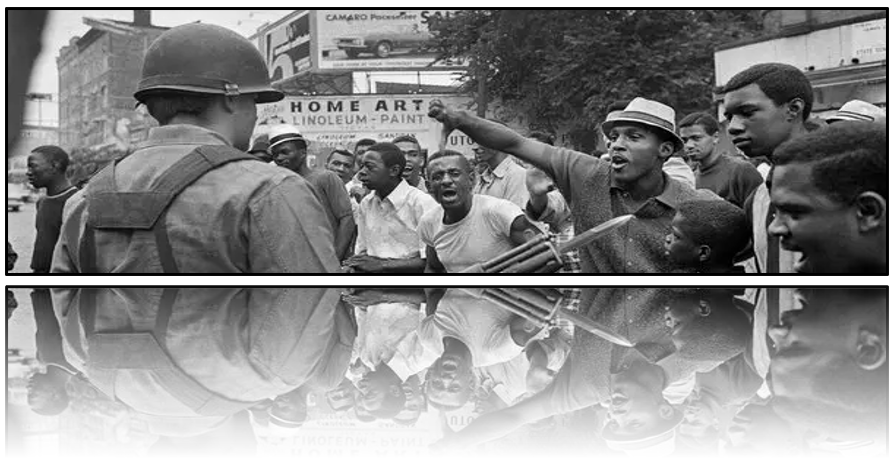 THE PROGRAM:  "Why are you so Afraid? Black Rage is Part of our Journey"
The Southern Maine community has celebrated the Martin Luther King, Jr. Holiday together for 17 years. This year we will continue the tradition, even though the event will be on-line rather than in-person.
Here's what you can expect. After our minister, Rev. Lara K-J Campbell, welcomes everyone, she will introduce our world renowned musician and distinguished speaker. Samuel James Dewese, baritone, will open the program with the song, "At the River" by Aaron Copland.
Our keynote speaker, Karlene A.P. Burrell-McRae, Dean of the College at Colby, will use stories to ask her question, "Why are you so Afraid?" and make her case, "Black Rage is Part of our Journey." Burrell-McRae's talk is inspired by a conversation with her teenaged daughter, who asked, in tears, "Why do they hate us?" after seeing a video of the murder of George Floyd.
Rev. Campbell will give us all an opportunity, via the chat capability, to ask questions after the talk, and then we can settle back to hear Sam Dewese sing "Make them Hear You" by Steven Flaherty and Lynn Ahrens from "Ragtime." 
---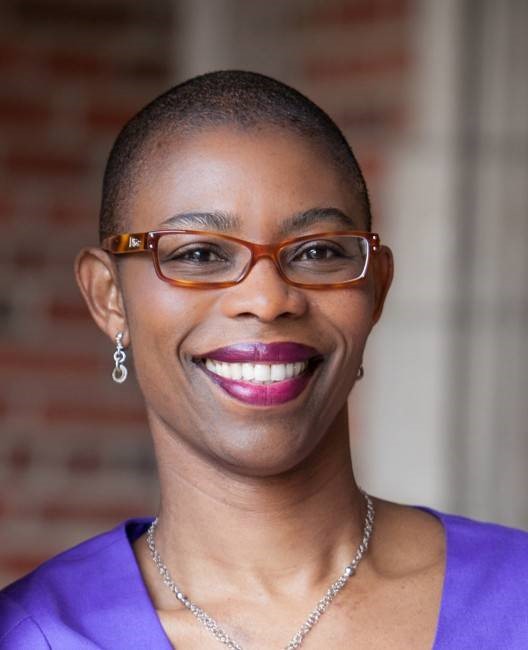 Keynote Speaker - Karlene A.P. Burrell-McRae, Dean of the College at Colby College in Waterville, Maine.
Mother of two teens, Burrell-McRae was shocked and saddened when her daughter contacted her just after the brutal killing of George Floyd. "While I was still at work, my teenage daughter FaceTimed me," Burrell-McRae wrote in a special to the Portland Press Herald posted June 3. "Sobbing, she shared that in her efforts to follow current events, she viewed the most recent video of a police officer's barbaric and inhumane detainment of a black man. By herself, she witnessed George Floyd's murder. As her sobs grew louder, she asked, 'Why do they hate us?'" 
Burrell-McRae collected herself that day, also feeling her own pain as she headed home to comfort her daughter. "I don't have the answers," she wrote. "I do know that we need to dig deeper and work harder to bring forth an equitable society where every person is treated humanely and justly."
Having earned a PhD in education, Burrell-McRae leads initiatives to foster a diverse and inclusive community at Colby. Before moving to Maine, she directed the Black Cultural Center at Swarthmore College, and previously held several positions at the University of Pennsylvania.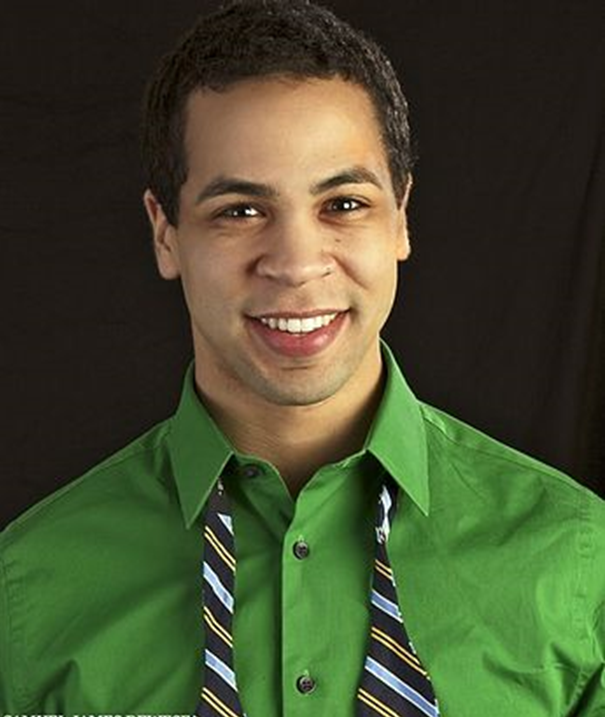 Music - Samuel James Dewese - Baritone Singer
Those who tune in will also hear Samuel's rich baritone voice, who studied in Chicago and London and has performed world-wide. Including Dewese in our program is one of those opportunities that would not have been possible without this new-normal of holding events on-line.
Samuel is rapidly making a name for himself as an evocative artist in the United States and beyond, having completed studies at the University of Illinois and the Royal College of Music, London. 
In the 2019-2020 season, Samuel was a Baumgartner Studio Artist at Florentine Opera in Milwaukee, Wisconsin. Appearances for Florentine included Sam in Trouble in Tahiti/Bernstein, Antonio (cover Conte) in Le Nozze di Figaro/Mozart, cover Escamillo (La Tragédie de Carmen/Brooks), and Doctor (cover Banco) in Macbeth/Verdi (cancelled due to COVID-19). In August 2019 Samuel made his Scottish stage debut at the Edinburgh International Festival as Lady Macbeth in the world premiere of The Perfect Opera/Davis. He also made his Scottish recital debut during the 2019 Festival, presented alongside soprano Katy Thomson at St. Andrew's and St. George's West showcasing the program "Songs of Innocence and Experience" with renowned pianist Ingrid Sawers.
---
ZOOM Viewing, Registration 
The program starts at 10:00 a.m and the ZOOM session will be open at 9:45 am so we can start promptly. The program will be held in an on-line ZOOM Session within your own means of computing.
Registration is required in advance for both paid and free access. Registered participants will receive a by-invitation-only link. Access is offered to
families viewing, two or more at $20
individual adults at $10 
for anyone 18 or younger using their own means of viewing at $0.0 
Select the button above or below to register. If you need assistance, send a message to [email protected] and we will respond ASAP.
Donations
In support of our mission, you may generously donate to the cause at First Parish UU Church or mail in a check, titled 'First Parish UU Church'.
Breakfast or Brunch?
If you choose, you may also enjoy breakfast or brunch virtually with others in the audience. Below are recipes for the delicious Spinach Quiche and Blueberry Buckle, formerly secret recipes that are the mainstays of our annual MLK Breakfast. Put on a pot of coffee and join in. Enjoy!
When
January 18th, 2021 10:00 AM through February 15th, 2021 11:00 AM
Location
114 MAIN ST




KENNEBUNK

,

ME

04043-7036
Event Fee(s)
| | |
| --- | --- |
| Family - Viewing: Two or more Participants: | $ 20.00 |
| Single Adult - Viewing: | $ 10.00 |
| Adolescent - Viewing / under 18-year old: | $ 0.00 |