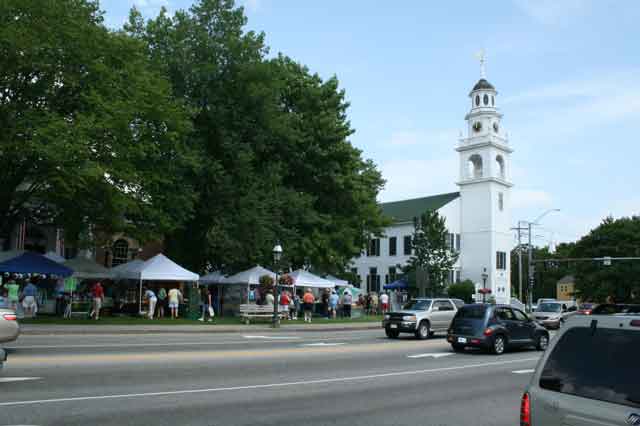 The First Parish Unitarian Universalist Church on Main Street in Kennebunk will be holding its 41st Annual Blueberry Fair this year on Saturday, July 22, from 9 a.m. to 3 p.m., rain or shine.
Our very successful & long standing fair features more than forty artisans & crafters from all over New England. They offer a variety of art objects including paintings in different mediums as well as sculpture, photography, jewelry, pottery, porcelian & stoneware ornaments, hand-painted silk scarves & clothing, soaps, wood products & much, much more.
We will have a children's corner with interactive fun and local music entertainment. The Kennebunk Free Library will offer fiction & non-fiction books for sale.
Between 11 a.m. and 2 p.m., we will be presenting our ever irristable luncheon meals that include a beverage & scrumptious blueberry pie. The meals: New England haddock chowder or alternative vegetarian soup, Crab meat roll, hot dogs, and vegetarian wraps for outside ordering. These are also served ala carte if you prefer. And, of course, we have all kinds of delectable baked blueberry goods for sale all day with coffee and beverages.
Come wander through - enjoy the wonderful irrisistable eromas floating through the air & a soul-satisfying atmosphere of warmth & laughter.
Entry to the Fair is FREE…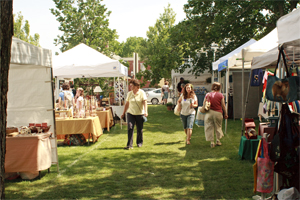 For more information call our office at (207) 985-3700.
Blueberry Pie and so forth are graciously accepted for the Fair. Attached are recommended favorite recipes!
Vendors Corner:
Vendors are encouraged to sign up via the Application Form attached.