Greetings!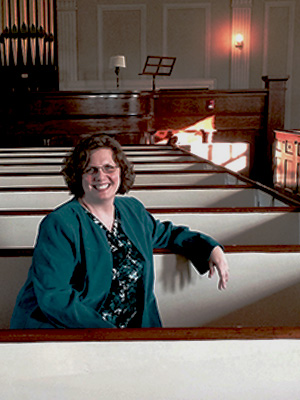 First Parish is excited to welcome The Reverend Lara K-J Campbell to be our twenty-sixth settled minister. She is a fifth generation Unitarian, raised as a Unitarian Universalist in northern Minnesota. She holds a Master of Divinity (2012) from New York Theological Seminary, a Master of Arts in Marriage and Family Therapy (1999) from Michigan State University, and a Bachelor of Science (1996) in Family Social Science from the University of Minnesota.
Reverend Lara served her ministerial internship with the Unitarian Universalist Fellowship of Northern Westchester in Mt. Kisco NY. She also served The Church of the Larger Fellowship for two years as the Minister of Pastoral Care and Small Group Ministry and the Minister of Worship. Reverend Lara was co-ordained in January 2014 by the Unitarian Universalist Fellowship of Northern Westchester and The Church of the Larger Fellowship.
Reverend Lara served as the Director of Religious Education for Community Unitarian Church at White Plains, New York from 2003-2012. She is an Our Whole Lives sexuality education trainer for grades K-1, 4-6, 7-9 and 10-12 and was a consultant for the UU District of Metro NY.
Reverend Lara and her husband, Jay Pacitti, live in Kennebunk with their dog, Maddy J. Beagle. In her spare time, she enjoys reading, knitting, walking around town, catching up on a few TV shows, and listening to the ocean waves.
She believes strongly that Unitarian Universalism is a faith that can nurture our spirits and help to heal the world. Rev. Lara is passionate about supporting people in their spiritual growth, celebrating their joys, and comforting their sorrows.
Office Hours: Tues. Wed. Thurs. 9am to 12:00pm
and 1:30pm to 4:30pm, and Friday by appointment
Tel: 207-985-3700
We are also very pleased to introduce our staff. Send them mail by selecting their name.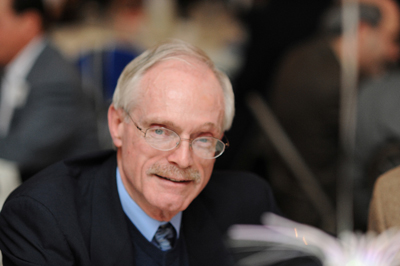 Our Music Director has a varied background; he is an ordained Interfaith minister, has an MFA in Musical Theater, holds the Colleague Certificate from the Organist's Guild, and a three year training certificate from Humanists in Leadership Training.
Along the way, he has taught at the college and high school level, and run a Summer Theater program for 5-8 graders. Charlie has given organ recitals in Augusta, Maine, Barre, Vermont and Kolozsvar, Transylvania. But wait, don't let that calm, serious demeanor fool you - he has been a popular lounge entertainer in Portland, Ogunquit, Portsmouth, Boston, Laguna Beach, and San Diego. And he appeared in a community theater production in a gorgeous blue sequined gown. Charlie enjoys life, both the serious and the fun sides, and enjoys working with the great people at First Parish.
Office hours: Wed. 9:30-1:30, Thurs. 2:30-8:30, Sun. 9-11:30, and Tuesdays by appointment
Tel: 207-985-3700
Emily C Jones - Religious Education Director!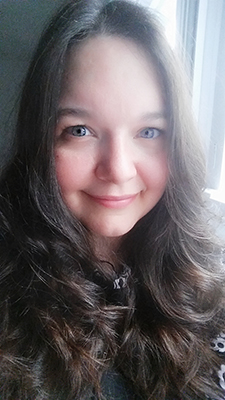 A native of Little Rock, Arkansas, and former member and lay leader in the Unitarian Universalist Church of Little Rock, Emily moved to Maine in August of 2015. With a background in psychology and years of church leadership training in the Southern Region of the UUA, Emily is excited and grateful to be serving the beautiful souls of FPUU! She lives in Saco with her daughter Ella and partner Stefani.
Office hours: Tuesdays and Thursdays. 10am to 2pm and by appointment
Tel: 207-985-3700
Our member volunteers are presently manning the office while a search team is interviewing candidates for this position. Please call or mail us for any questions or requests.
Office hours: Mon. through Fri. 9:00am to 12:00 pm
Volunteers hours during Summer: Tues., Wed., and Thurs. only
Tel: 207-985-3700
Her hours are outside our normal office hours to accommodate her full time job, but she will continue to take care of all of our financial responsibilities as well as continue as a member of the Finance Committee.
Office hours: By appointment only
Tel: 207-985-3700