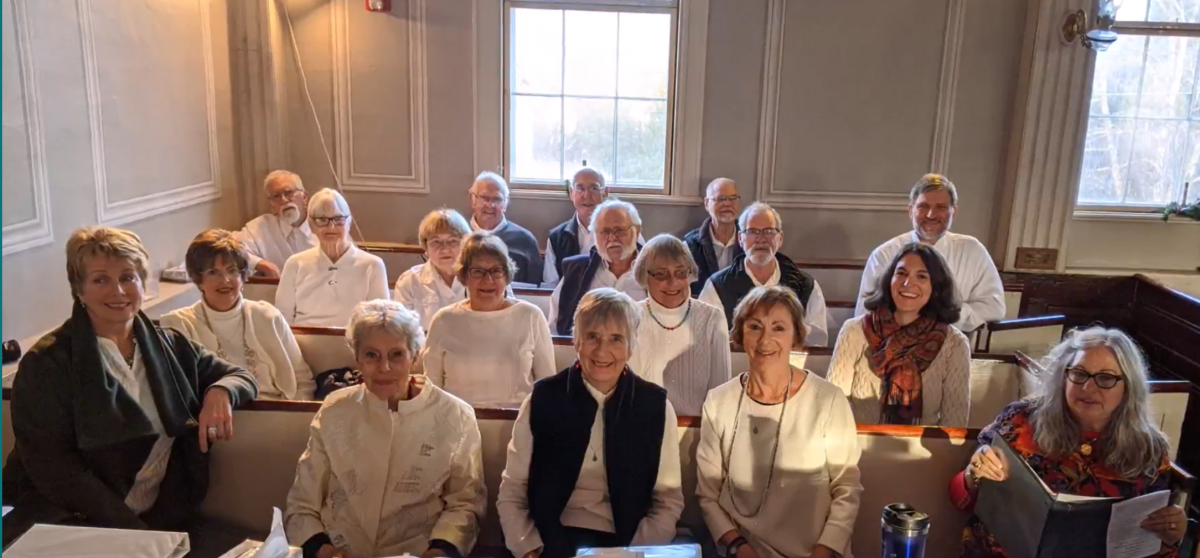 Music is an important part of life at First Parish UU Church. Worship is celebrated with the help of a volunteer adult and youth choir, and many talented volunteer soloists. Children are also gathered and make beautiful music of their own. Pictured above is an ensemble of some folks from our three near churches, Sanford, Saco/Biddeford, and First Parish.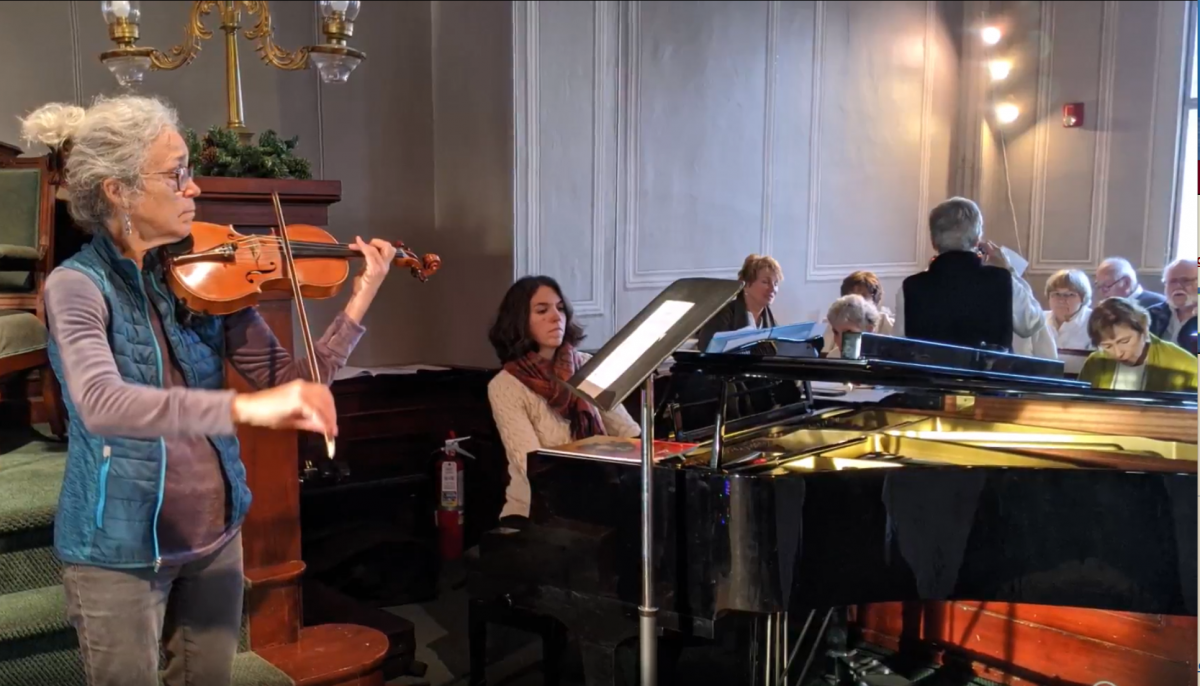 Many styles of music are heard on Sunday mornings. One Sunday you might hear classical organ or piano pieces and traditional hymns; the next worship service might be full of swinging gospel tunes and spirituals. You might hear a blues or jazz prelude, or folk songs and folk hymns. There are modern compositions by the best composers, and the occasional pop or rock song. If there is meaning for our lives, in the text or in the music, then you will probably hear it at our church. Our congregation sings with gusto, and claps a great back-beat when the spirit moves.
The Choir group is open to anyone who might want to join.  It is composed of many different ages, experience levels, and backgrounds.  We embrace music of all styles, and find that such diversity opens us to new depths (and heights) of worship.  Come make a joyful noise with us!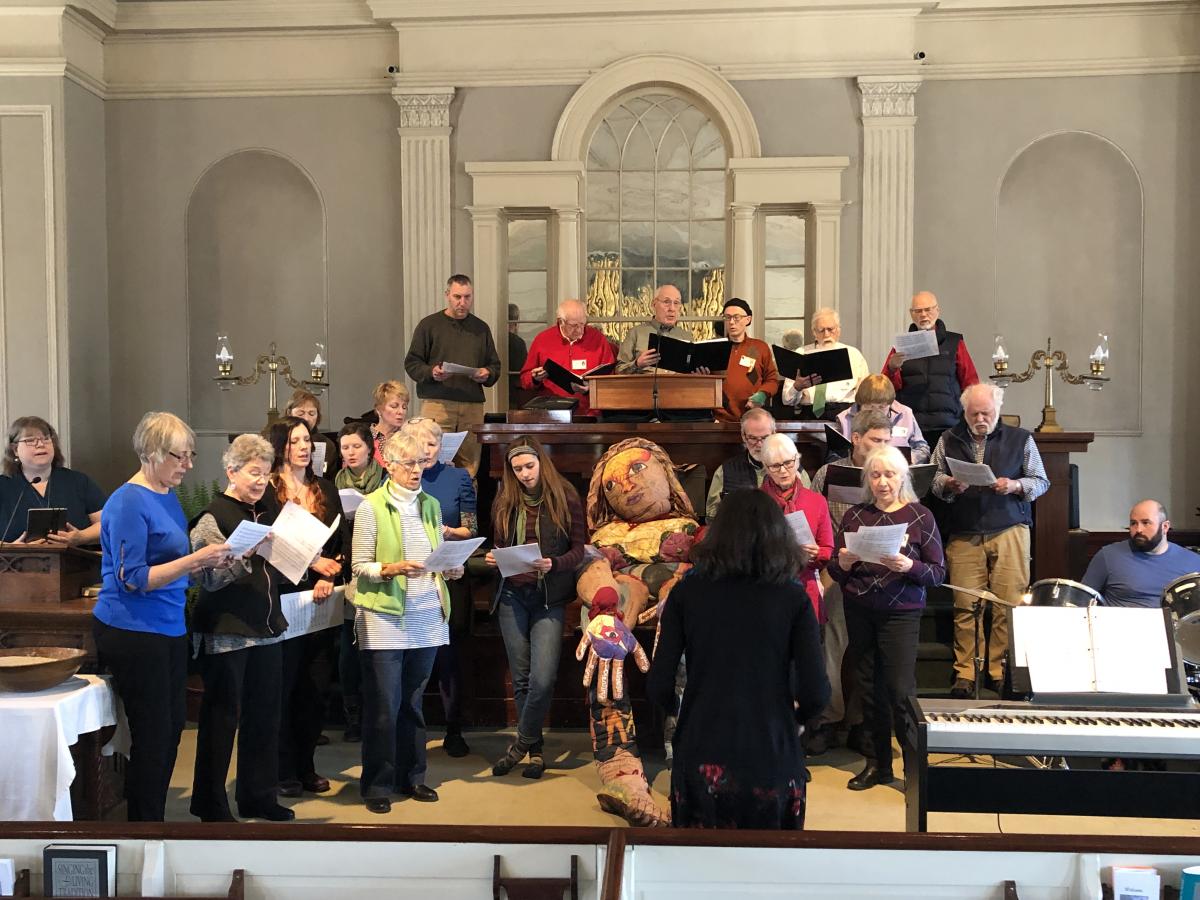 FPUU makes for a wonderful music venue. We strive to be an arts and community center as well a spiritual one, and are always looking for opportunities to have musicians perform their work in this beautiful space.  If this opportunity appeals to you, please don't hesitate to call or email our office to explore the possibilities.
The Choir rehearses on Thursday nights from 7:00 to 8:30pm and sings every other Sunday, with small ensembles and solos often performing on "non-choir" Sundays.  Any member of the congregation is more than welcome to offer their musical talents for any service. 
We would love to hear from you so please contact our Music Director as well at [email protected] or our Minister .
This picture was captured at the 2017 MLK Jr. Breakfast. We give credit to the Kennebunk Post for the picture.