Our Religious Education Program integrates education, ritual, social outreach, philosophical discussion, and fun in a nurturing and caring environment. We offer Sunday morning meetings to children and youth aged 4 to 18. Nursery care is available for children from birth through age 5. We also sponsor spiritual discussions for adults.
Select here to review frequently asked questions by parents.
RE Program Goals
To plant the seeds of wonder and discovery so that children and youth feel free to explore, question, and discuss.
To help our young people develop a sense of self-worth and individuality as they develop their spiritual and world views.
To offer children and youth a grounding in our Unitarian Universalist Principles.
To provide multi-generational opportunities to develop a sense of community within the church.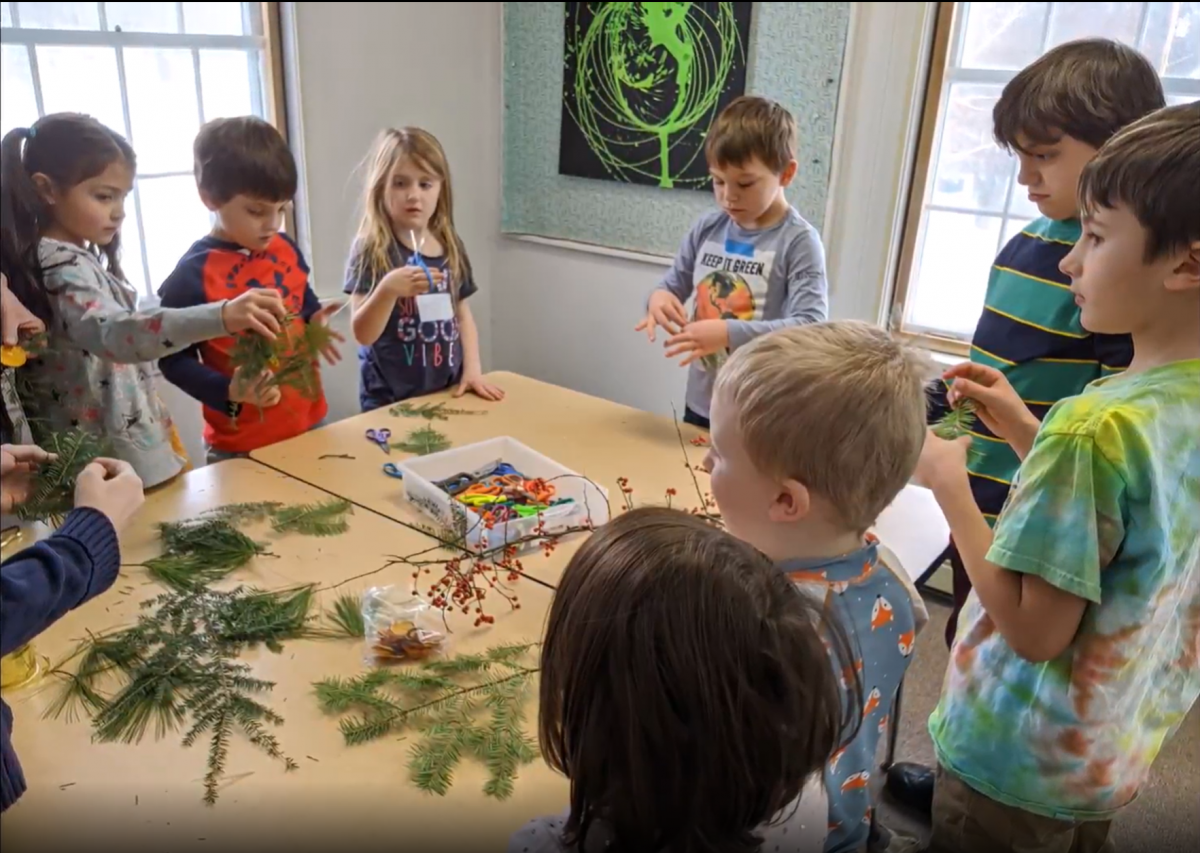 The RE Program is an essential part of a family's church experience. At FPUU we recognize that all of us, not just parents, are responsible for the religious education of the children and youth of the congregation. An essential element of our mission is to build a brighter future through the religious education of our young people. Our approach is liberal and expansive - encouraging the deepening of the spirit and the growth of human understanding.
The success of our program depends on the cooperative efforts of the entire congregation. Caring adults volunteer each Sunday to provide a meaningful experience for the children and youth.
Regular attendance builds community and a sense of belonging. At the same time, we welcome all children and youth no matter how often they come. On right is an example of youth grown up in our circle as they bridge from high school to adult focus.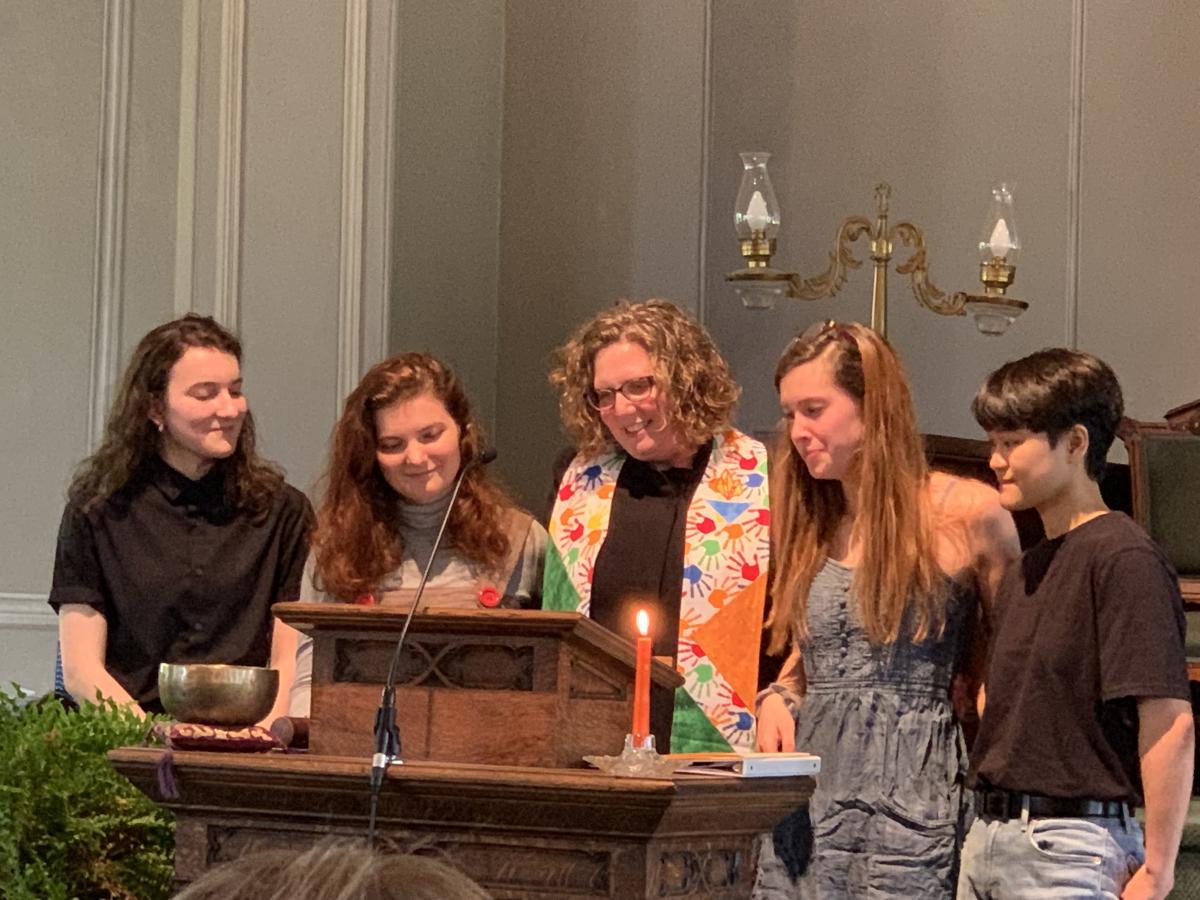 Our tradition draws from many sources: wisdom from the world's religions, Humanist teachings, Earth-centered traditions, and the deeds and words of prophetic women and men from all cultures and times. Our RE Program reflects these diverse sources. Children and youth learn to respect themselves and the diversity of other human beings, to consider the relevance of the teachings of various religious traditions, to reflect on the wonders of the world in which we live, and to develop their own sense of spirituality.
UU Principles for Children
We believe that each and every person is important
We believe that all people should be treated fairly
We believe that our churches are places where all people are accepted, and where we keep on learning together
We believe that each person must be free to search for what is true and right in life
We believe that everyone should have a vote about the things that concern her or him
We believe in working for a peaceful, fair, and free world
We believe in caring for our planet Earth
Multi-generational Activities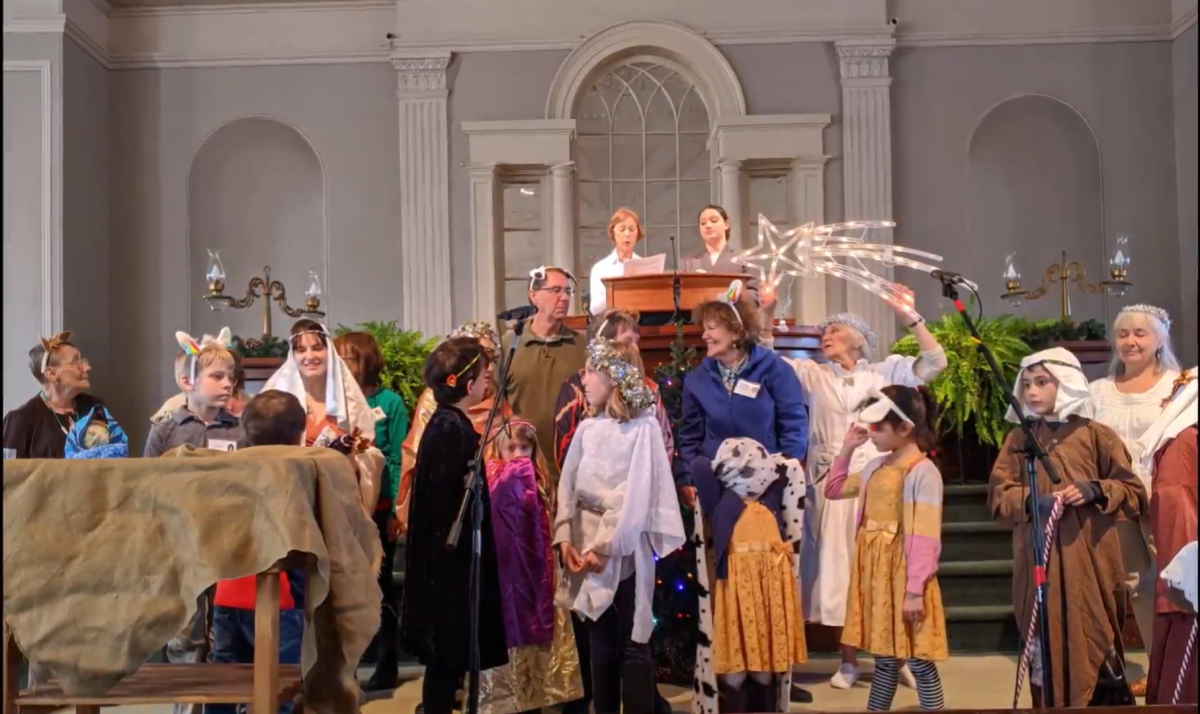 We are building a multi-generational community in which people of all ages will feel welcome and connected. There will be a variety of opportunities throughout the year designed to facilitate and support this process.
We would love to hear from you so please contact our Religious Education Director at [email protected] or our Minister.