Are you "shopping" for a church? Are you searching for a community where you can seek your truth while holding on to your beliefs and traditions, and gather with like-minded folks in friendship and service?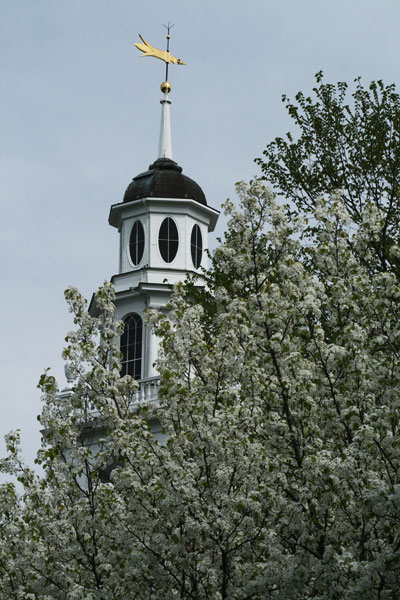 We are ready to welcome you! We suggest you attend our services until you are comfortable with us. You don't have to be a member to attend worship at First Parish or join many of our activities. Please join us for worship services on Sundays at 10:30 and summer services at 9:30 am. We invite you to stay for Coffee Hour after church. We would like to get to know you and have you know us.
We are a small and growing congregation of members plus friends. We offer coffee hour after Sunday service. Church members and the Minister welcome newcomers and are happy to answer questions and provide more information. Review our frequently asked questions (FAQs) page.
Worship Time With Us
Sunday services are well attended given the size of the congregation. It is a time for gathering, with plenty of music, a sharing of joys and concerns, ending with us all in a circle holding hands. Children are with the congregation at the start of the service and are then "sung out" to their RE classes after a story or other focus in the service geared toward them. We prefer intellectually stimulating sermons that include a little humor along with insight into spirituality or practical philosophy. We are not dogmatic and appreciate independent thinking but have a very strong sense of community.
This is a place that values music as an integral part of worship and as a way of making connections with each other. Our wonderful choir has high member participation and a talented and loved music director. Many members of the church are musicians and share their talents at church events and services.