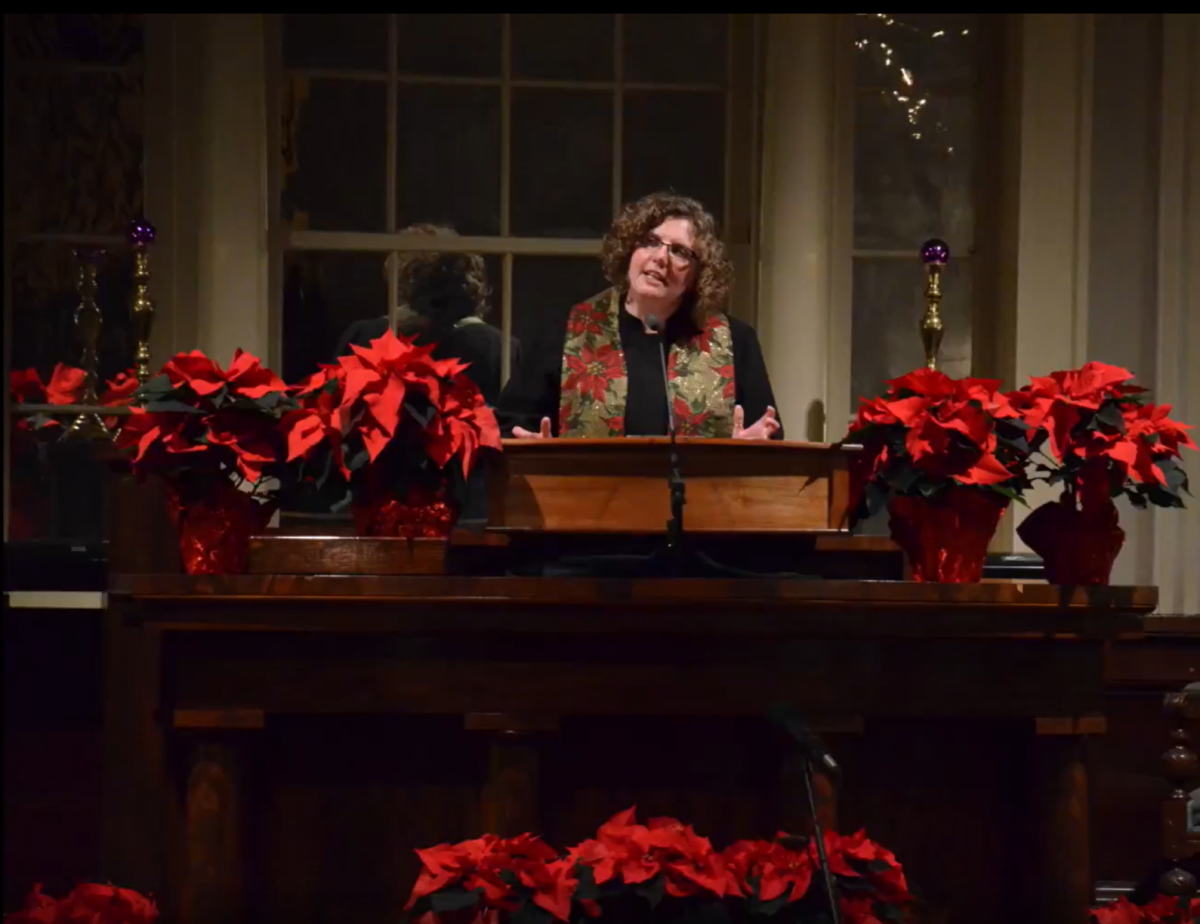 Sunday Service at First Parish explore the mystery of life and delve into our ongoing search for meaning and purpose. Services may include meditation, music, art, heartfelt sharing, provocative sermons, and spontaneous humor. Most are led by our minister, but in our tradition of shared ministry, members and friends often conduct lay services on topics as diverse as art and poetry, Islam and Buddhism, love and war.
We draw our worship themes from myriad sources of enlightenment and inspiration: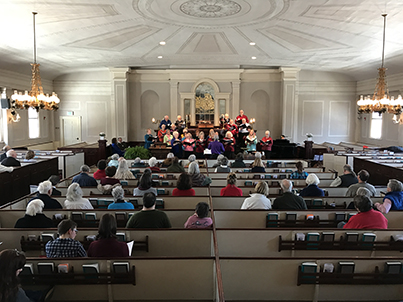 Personal Experience
Words and Deeds of Prophetic Women and Men
Wisdom from All Religions
Wisdom from Great Authors, Scientists, and World Leaders
Jewish and Christian Teachings
Humanist Teachings
Earth-Centered Teachings
Embracing all beliefs, we celebrate Christmas, Easter, the Buddha's and Martin Luther King's birthdays, and the Winter Solstice. We mark the turning of the wheel of the year together and explore the lessons of science. We honor our history and look to the future in light of who we want to be in the world. We share stories, sing, pray, and meditate together.
Chalice Lighting
"At the opening of Unitarian Universalist worship services, many congregations light a flame inside a chalice. This flaming chalice has become a well-known symbol of our denomination. It unites our members in worship and symbolizes the spirit of our work." —Dan Hotchkiss      read more...
Sharing our joys and concerns
A hallmark of our services is the time we set aside for people to come forward and light a candle of joy or concern for themselves, a loved one, our community or the world.
"Sharing the Offerings" contributions
A program initiated at First Parish focuses a local community, non-profit organization each month taking contributions at the Sunday service or anytime during the week and sharing 50% of the intake with that organization. There is a process in place managed by the Social Justice Committee and applications are accepted via the attached form for printing or download a word document for digital entries to the application.
Music & Choir for Services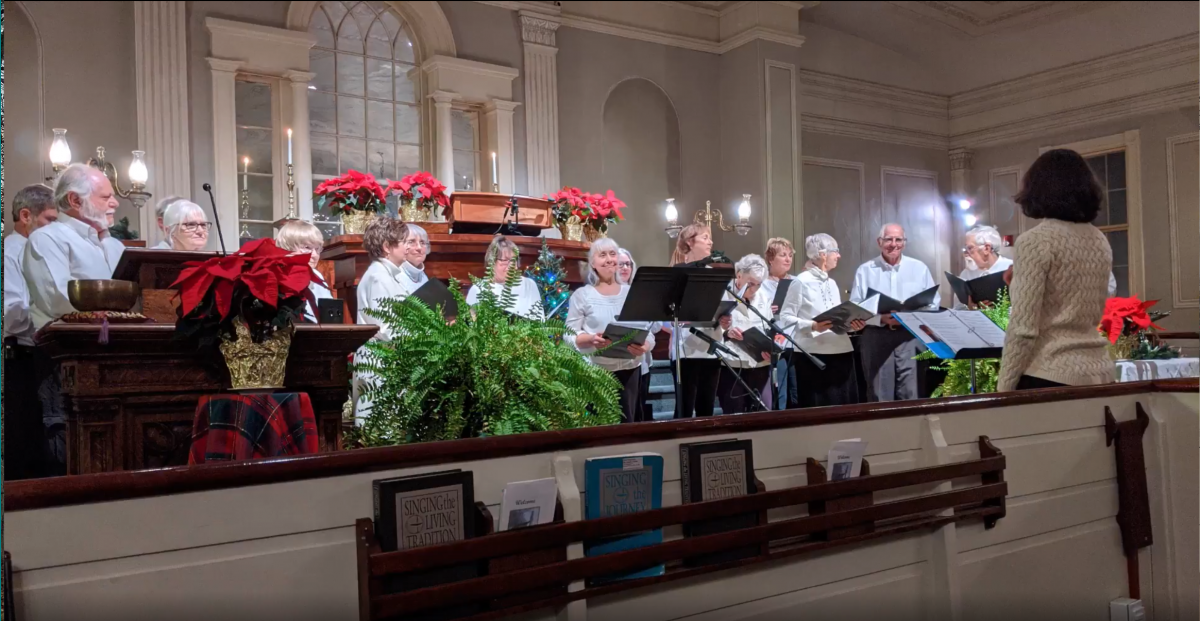 Our choir is open to anyone who might want to join.  It is composed of many different ages, experience levels, and backgrounds, and we sing everything from 4-part a cappella sacred pieces to Cat Stevens.   We embrace all styles of music, believing that every traditional has something to teach us, and find that such diversity opens us to new depths and heights of worship.  If the music is relevant to our individual and collective spiritual and creative journeys, it will find a place here.
Sunday Morning Religious Exploration Classes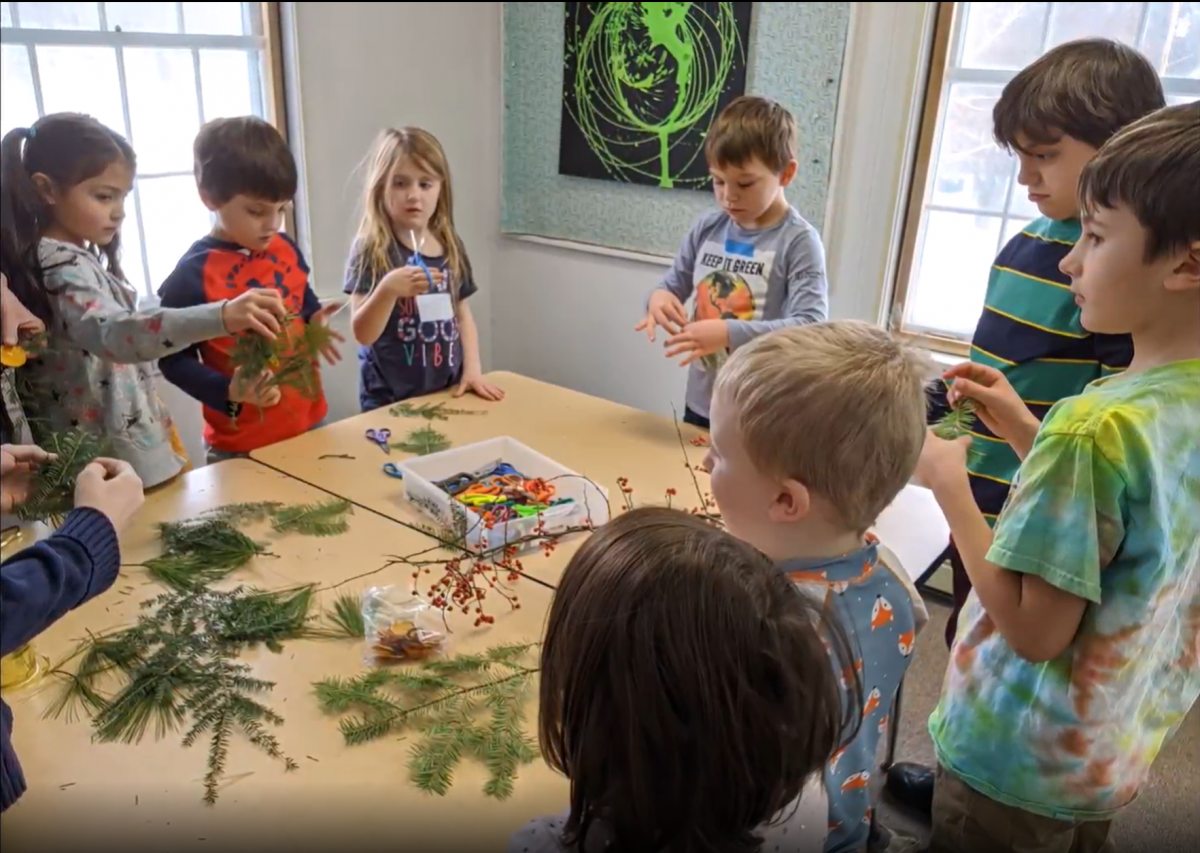 Whether in our meeting rooms, in our Children's Chapel, or on field trips, our Director of Religious Education and dedicated volunteers provide children ages 3-18 with a balanced program in which adults, children, and youth learn from each other. This program integrates education, ritual, philosophical discussion, social outreach, community building opportunities, and fun time in a caring and nurturing environment.
Nursery care is available for children under the age of 4 years.
Religious Education meetings and nursery care are held during our services at 10:30 am Sunday. (Summer services are held at 9:30 am. There are no RE meetings during the summer.)